BRIG RIBS
BRIG provides a different kind of boating. Whether for family, leisure yacht, or sport–there's a BRIG model highly engineered for you. As the largest rigid inflatable boat company in the world, BRIG models and styles range from 9 feet 'tenders' to 30+ feet twin engine adventure machines.
BRIG fuses cutting-edge design, technology and precision engineering of military aeronautics with the very finest marine craftsmanship. BRIG is a new generation of affordable yet uncompromised RIBs that deliver the very highest levels of performance, safety and enjoyment.
Contact us to setup a demo ride–it's the only way to experience a BRIG.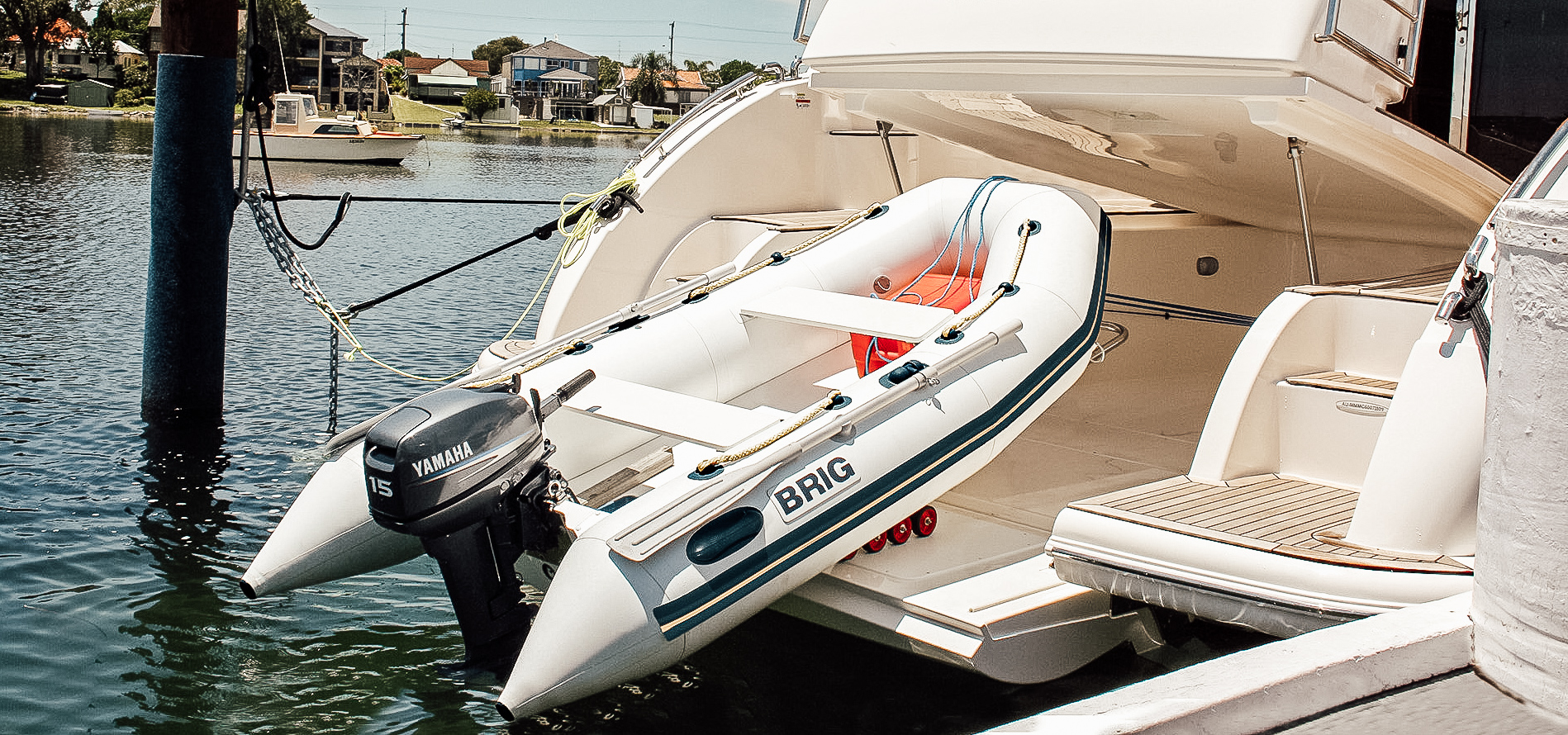 The Falcon series is a competitively priced vessel that is the smart choice for anyone looking for a family-friendly RIB or tender to compliment their yacht or powerboat.
Falcon 480
Falcon 420
Falcon 380
Falcon 360
Falcon 330
Falcon 300
The Navigator series redefines adventure on the water. As a recreational RIB, the BRIG Navigator series embodies the BRIG lifestyle of quality, boundary-pushing, safety and superior craftsmanship. Whether you're looking to engage your adrenaline with water sports or introduce your kids to the thrill of the water, this is the high-performance RIB for your adventures.
Navigator 730
Navigator 610
Navigator 570
Navigator 520
Navigator 485
The Eagle series is performance meets elegance. This series shows that you can have it all–luxury, performance, quality, safety, and more. Entertain every age like never before in an Eagle.
Eagle 10
Eagle 8
Eagle 6.7
Eagle 6
Eagle 5
Eagle 4
Eagle 340